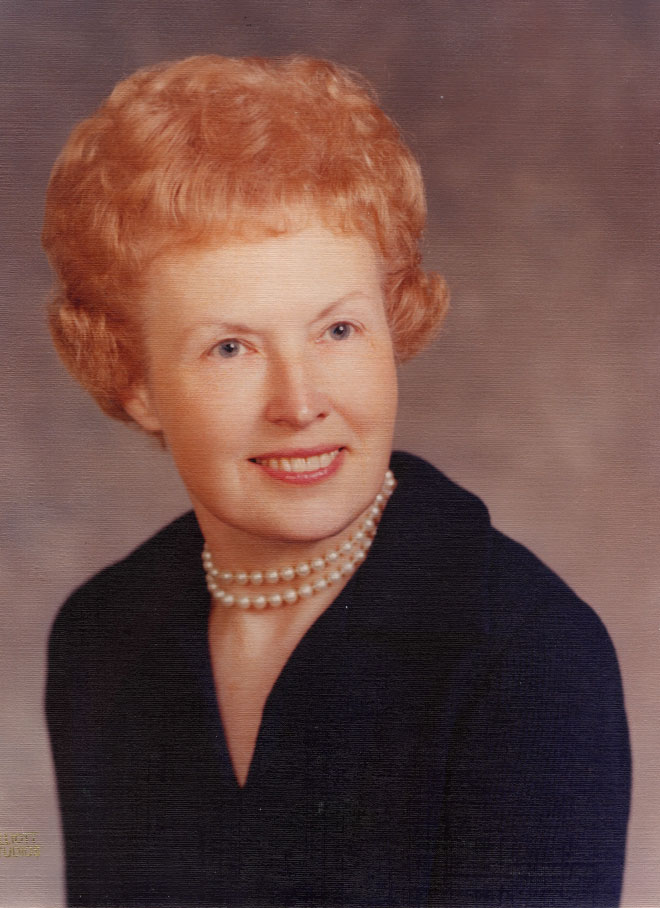 From 1950 through 1972, Margaret Rorke (1915-2000) wrote poetry that was regularly published on the editorial pages of The Saginaw News (2,824 different poems in all). From 1975 through 1990, approximately 400 of her poems were featured in Judd Arnett's column in the Detroit Free Press. Her poetry appeared as well in many periodicals and anthologies, including The Reader's Digest, Guideposts, Better Homes and Gardens, Ideals, The P.E.O. Record, and The Sample Case. Some of these poems were gathered by the poet into three sizable books: My Ego Trip (1976), An Old Cracked Cup (1980), and Christmas Could-Be Tales (And Other Verses) (1984). She donated as well her poetic and speaking talents to entertain countless groups in Michigan and to promote causes/organizations, such as the Mothers' March on Polio and the Saginaw Civic Symphony.
She was frequently honored for the contributions that her poetry made. She received the John J. Hensel Award of the Michigan State Bar Association (1987) for being an "attorney who has made an outstanding contribution to the arts or literature"; Ideals' Best-Loved Poet designation (1981); Zonta Club's Woman of the Year Award (1989-90); an honorary degree of Doctor of Letters from Saginaw Valley State University (1985); and the Edward McArdle Award for Exceptional Service to the Legal Profession and Significant Community Contributions (2000). Posthumously, she was inducted into the Saginaw Hall of Fame in 2007.  The digital edition of her 4,000 published poems as well as her three books of poetry have recently been added to the Library of Congress's collection of American poetry.
Margaret Rorke graduated from the University of Michigan's Law School and was in the general practice of law in Saginaw, Michigan for twenty-five years. She was very happily married to a naval veteran of World War II and an accomplished businessman in Saginaw. The couple had two children: Bob (manager of several successful businesses in Saginaw and in Ann Arbor, Michigan) and Peggy (professor of music history at the University of Utah). These two children determined the content of this website, and they plan to add poems with accompanying illustrations and other new elements periodically to it. We hope that you enjoy our Mother's poetry!